Extensive Disinfection Services Available in Gwinnett, GA
Dunwoody Georgia Emergency CALL Center, Johns Creek Emergency Responce and Johns Creek Court House are just a few of the Essential Government Services that depend on R4 Clean for Covid19 Disinfection treatment.
Years before the COVID19 Pandemic started, R4 Clean had invested in a technology to protect aginst agressive harmeful pathegens. We did so for our mold and oder remediation business. This process was created in responce to previous pandemic outbreaks. The process was invented in association with DARPA, our solution utilizes a low percentage Hydrogen Peroxide as its only active ingredient to produce a fog of ionized Hydrogen Peroxide (iHP™).
Our fast and effective disinfection treatment services that include a fog/mist application utilizing the most innovative EPA registered technology on the market, Binary Ionization Technology® (BIT™), SteraMist® to make your business R4 Clean.
With Hydrogen Peroxide as its only active ingredient to produce a fog of ionized Hydrogen Peroxide (iHP™). This produces a germ-killing aerosol that works like a visual non-caustic gas. This solution has been deployed worldwide to combat coronavirus (COVID-19).
EPA-registered on lists J, K, G, and L, which include C. diff, H1N1, Influenza A (enveloped), and Norovirus (non-enveloped). The only disinfectant product in the World Health Organization Compendium of Innovative Health Technologies.
Johns Creek Emergency Services and other local manisipaleties are able to continue business as usual due to a regular disinfection treatment services.
No other process is safe for use on electronics, in food areas and on so many hard surfaces. With an efficacy of 6 log, SteraMist® ir the gold standard fo killing multiple pathegens ans well as COVID19. What is the diffrence between 4 log and 6 log when it comes to killing pathegens? If the same surface is treated with Clorox wipes on one side compaired to SteraMiston the other, the Clorox side would still have Millions of pathegens left behind.
Kills COVID-19 and other pathogens (99.9999% efficacy)
Bleach & Chlorine Free
Safe & All Natural
No Wipe, No Rinse, No Residue
Mold & Mildew Control/Inhibitor
Emergency Response
Fast Turn-Around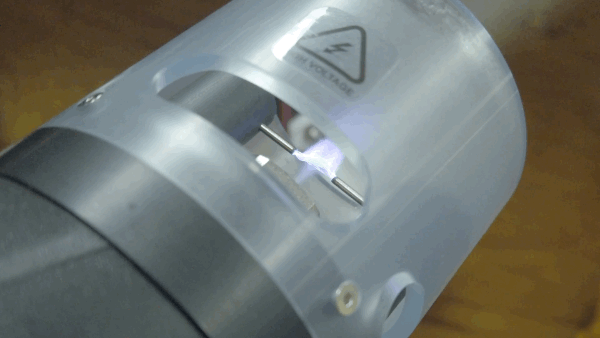 Infection Prevention, Decontamination, Sterilization, & Bio-Hazard Mitigation for Johns Creek Homes
During Flu season, our treatment can be used in nursing stations, play areas, nurseries, and other high traffic areas to reduce the viral burden on hard surfaces such as phones, keyboards, etc.
No Wipe, No Rinse, No Residue
Not affected by shadowing or blocked by other equipment. High touch surfaces in rooms can be disinfected in 5 seconds per 2 ft. Perfect for OR's and other high use areas. C.diff rooms can be turned around in 75 minutes or less, protecting incoming patients from contamination.
Six-Log (99.9999%) Efficacy*
More than 50 international customers and partners all across the globe, using hundreds of disinfection units. Deploying treatment in public transportation, medical facilities, ambulances, hotel rooms, offices, universities, and more to stop the spread of COVID-19. Effective against bacteria, Staphylococcus, Pseudomonas, MRSA, viruses, Influenza A (H1N1), C. diff, and more.
* For more information, see EPA Registration #90150-2